Youth Program at Krav Maga Houston
Location:
2615 southwest Freeway, Ste. 260
Houston
,
TX
,
77098
United States
The event has already taken a place at this date:
Time:
Classes: Tues, Thurs, Friday, Saturday. See details for times and ages.
Price:
Varies. Please contact us.
Ages
6-8 years
9-12 years
The Krav Maga Houston youth program reinforces earned self-confidence, functional fitness, tactical language, self-defense and leadership skills to help your child effectively take on life's many challenges. Programs for ages 5-8 and then for youth age 9+. Your first class is FREE! Give us a call now!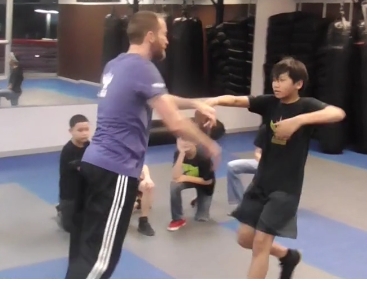 Schedule:
Ages 5-8
Tues/Thurs: 4:30-5:15pm
Fri: 5:30-6:15pm
Saturday: 10:35-11:15am
Ages 9+
Tues/Thurs: 5:15-6:00pm
Fri: 6:15-7:00pm
Saturday: 11:15am-12:00pm